HOW IT ALL STARTED…
In 2003, the founder of 85°C Bakery Cafe, Mr. Cheng-Hsueh Wu visited a cafe in a 5-star hotel. While enjoying gourmet pastries and drinks, he realized that the prices were set way too high for people to enjoy on a whim. From that moment, Mr. Wu has envisioned a cafe that provides premium coffee, bread, and cake at affordable prices. Thus the 85°C Bakery Cafe journey begins…
Today, 85°C has over 1,000 locations worldwide. In 2008, the first U.S. store opened in Irvine, CA. The location quickly became an overnight sensation, with over 5,000 Yelp reviews and lines out the door. Featured on TIME, CNN, NPR, and Travel Channel, 85°C Bakery Cafe has become a culinary phenomenon and a new cafe experience for all.

85°C Bakery Cafe is not an ordinary cafe. Each cup of coffee is individually brewed with Guatemalan coffee beans for a smooth, rich taste. All of our drinks are handcrafted and made to order. Each store features an in-shop bakery with over 50 varieties of pastries baked fresh hourly. Our gourmet cakes are uniquely crafted by our award-winning master chefs. We strive to bring our customers the best products possible by paying careful attention to every detail which may affect its taste. Enjoy!

WHY 85ºC?
The name 85ºC comes from the idea that the perfect brewing temperature for espresso coffee is 85º Celsius. For us, the name symbolizes our devotion to provide coffee, breads and cakes of the highest quality to every guest.
MEET OUR CHEFS
Great bread starts with great recipes. Great recipes start with great chefs. Learn more about the masters behind each delicious creation.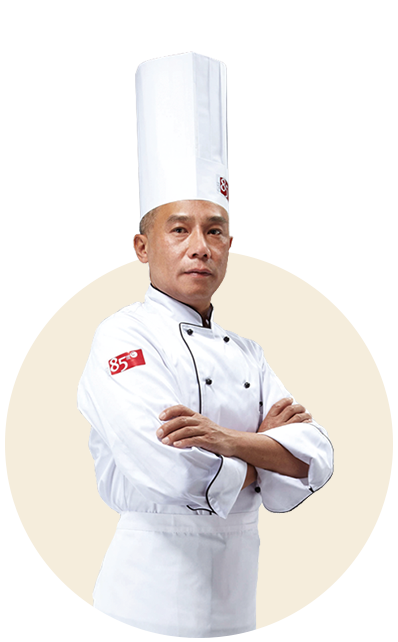 Henry Cheng
85°C Master Chef
Confectionery/pastry Instructor for Taiwan Skills Competition
World Skill Pastry Competition
Gold Medal
Singapore Decorative Bread Competition
Silver Medal, 2000
Singapore Cake Competition
Silver Medal, 2000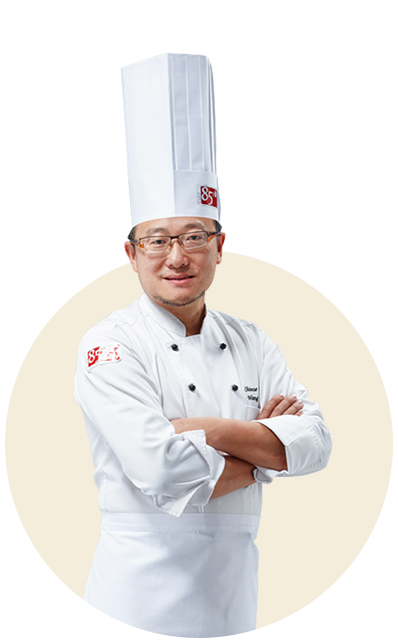 Chili Yin
85°C Master Chef
Master Chef of Taiwan Hyatt Hotel, Cake and Pastry Division
World Skill Pastry Competition
Gold Medal
Consultant for RJ Patisserie
Los Angeles, CA
Consultant for SK Company
Silver Medal, 2000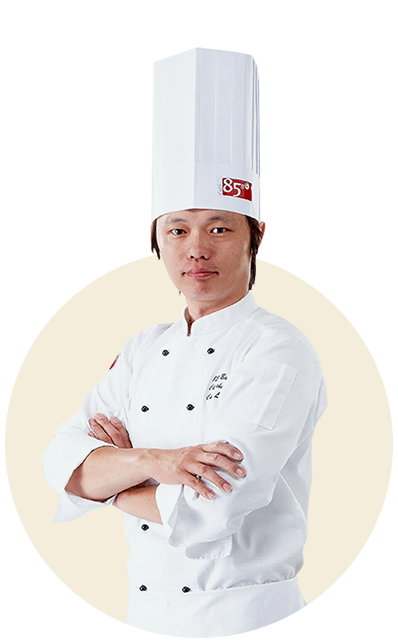 Li Che Chen
85°C Master Chef
Master Chef of Hotel Kingdom, Taiwan
Coupe du Monde de la Patisserie
Silver Medal, 2010
Best Team Award, 2011
Hong Kong International Culinary Classic, Professional Pastry Decoration
Gold Medal, 2013
WACS Global Pastry Chefs Challenge
Champion, 2014
85°C
MILESTONES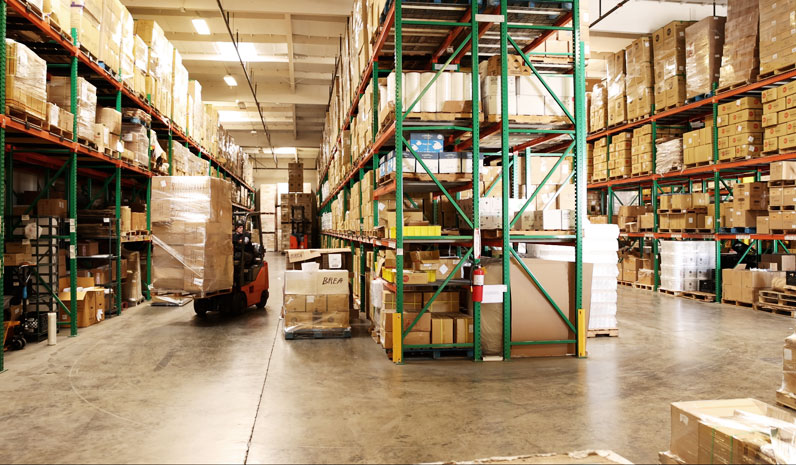 New Distribution Center Opens
85°C opens a new distribution center in Buena Park, CA.
Mar 04, 2022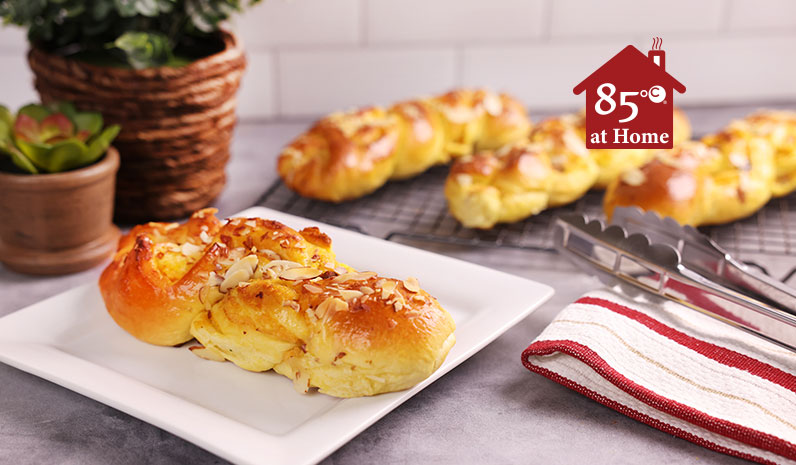 85C at Home Launches
85°C at Home was born! Through our website, customers from all over the US can now order some of our most popular items and have it shipped directly to their homes.
Sep 09, 2021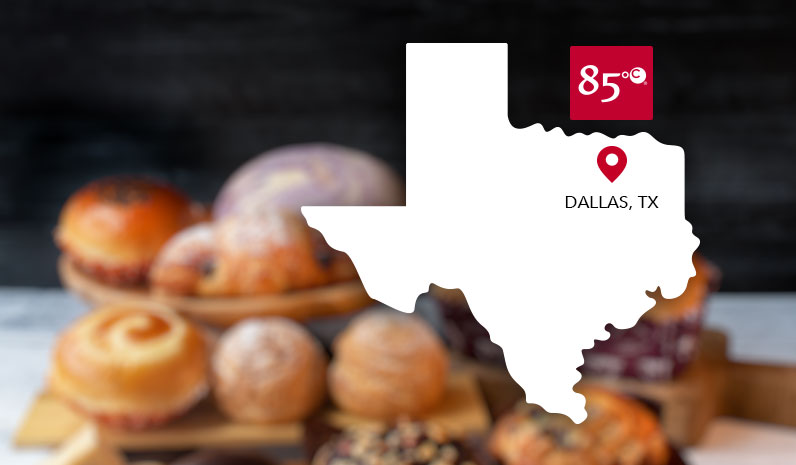 85C Opens New Central Kitchen in Dallas
85°C opens a new central kitchen in Dallas, TX, designed to service the central and eventually the southeast U.S.
Dec 02, 2021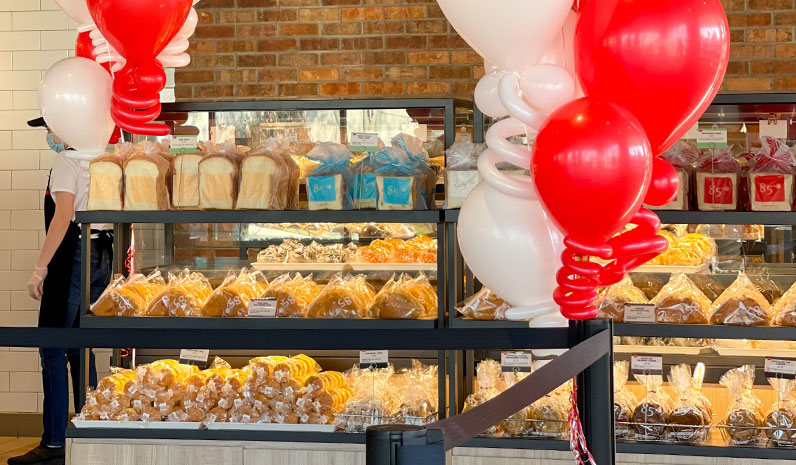 85C Opens 72nd US Location
Through these trying times we were able to open our 72nd U.S. location in Corona, CA and serve this wonderful community.
Apr 01, 2020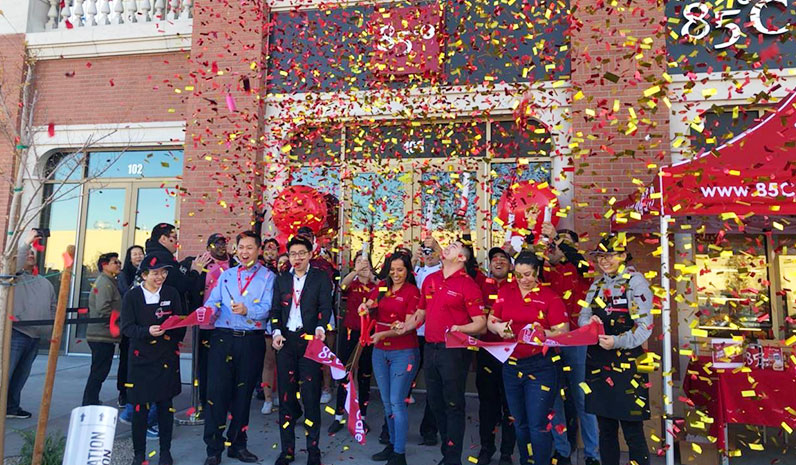 85°C Continues Expansion
Our global 85°C expanded to Cambodia. Locally, we opened our first Oregon store in Tigard (a suburb of Portland), and first Nevada store in the Chinatown center in Las Vegas.
Nov 15, 2019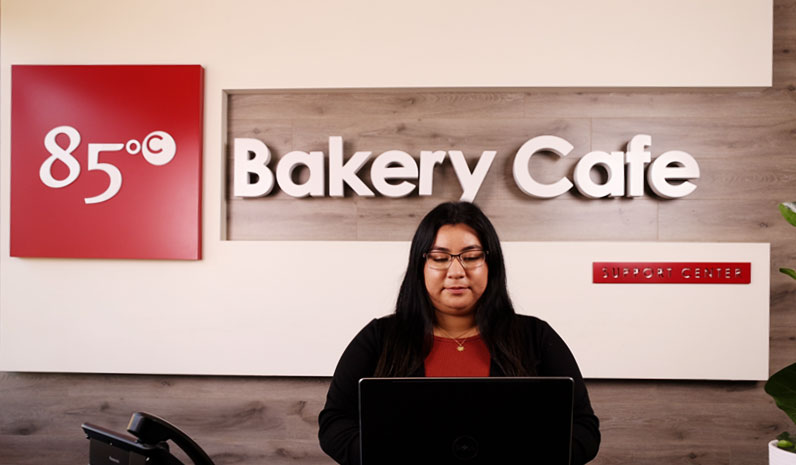 85°C Opens Official Support Center
We opened our official support center, dedicated to supporting our stores and our customers.
Jan 11, 2018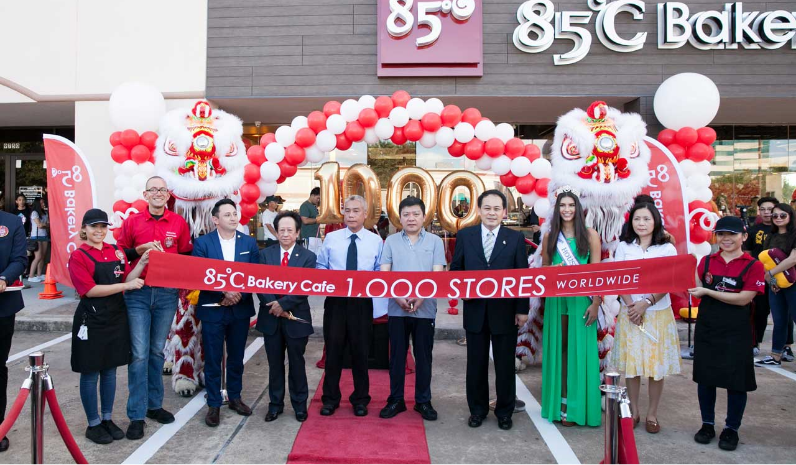 85°C Tukwila, Washington Grand Opening
We opened our first Washington location in Tukwila.
Mar 04, 2017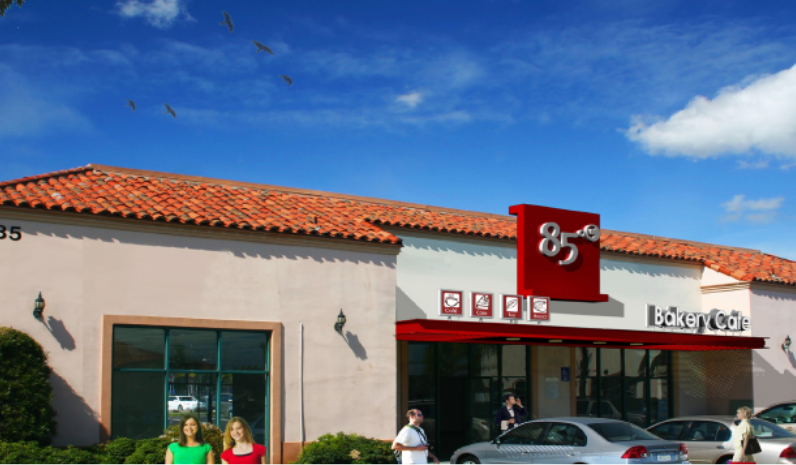 85°C Opens 10th U.S. store
We selected the city of Torrance as the location for our 10th store in the U.S.
Jul 06, 2014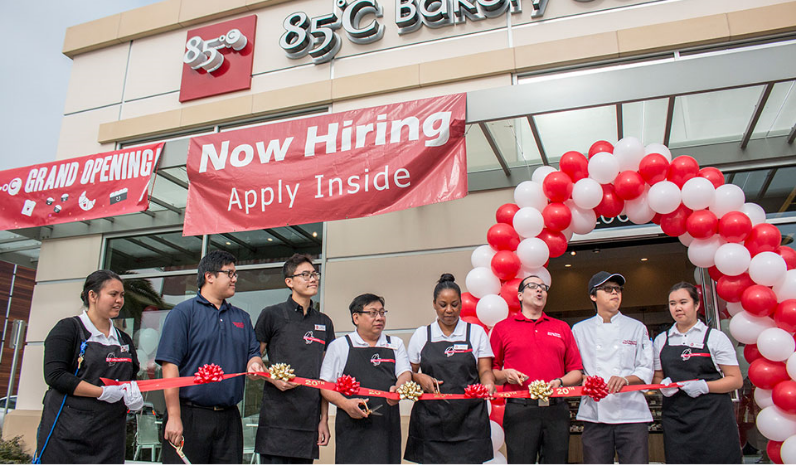 85°C Opens 21st U.S. store
Our 21st US store was opened in Carrollton, TX, marking our successful expansion toward central United States.
Aug 12, 2016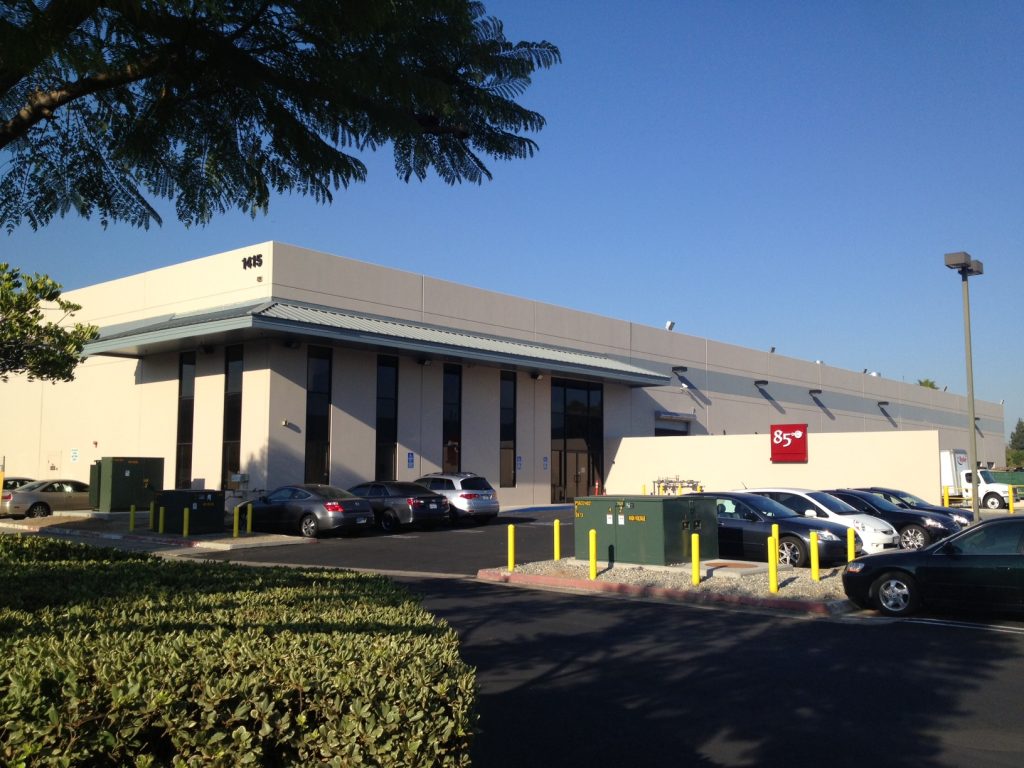 85°C OPENS US CENTRAL KITCHEN
Our U.S. central kitchen opened in Brea, California.
The 70,000 SQFT state-of-the-art production facility, powered by solar panels, supplies all Western 85°C stores.
Oct 10, 2013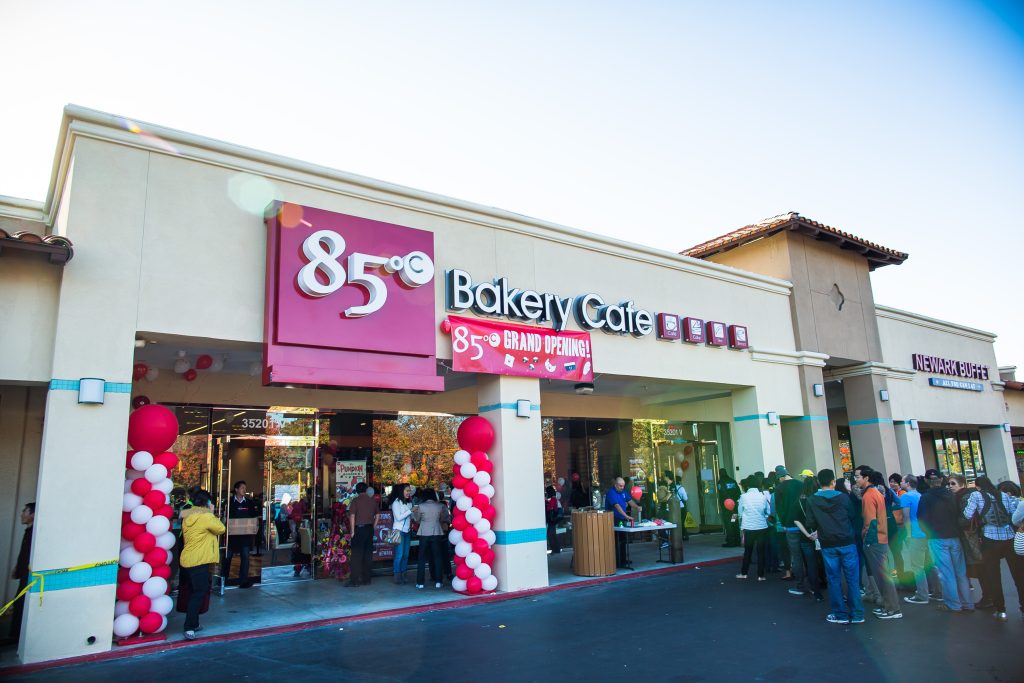 85°C EXPANDS TO NORTHERN CALIFORNIA
We successfully expanded into Northern California with our 1st Nor. Cal. store opened in the City of Newark (Southeast of the San Francisco Bay Store).
Nov 10, 2013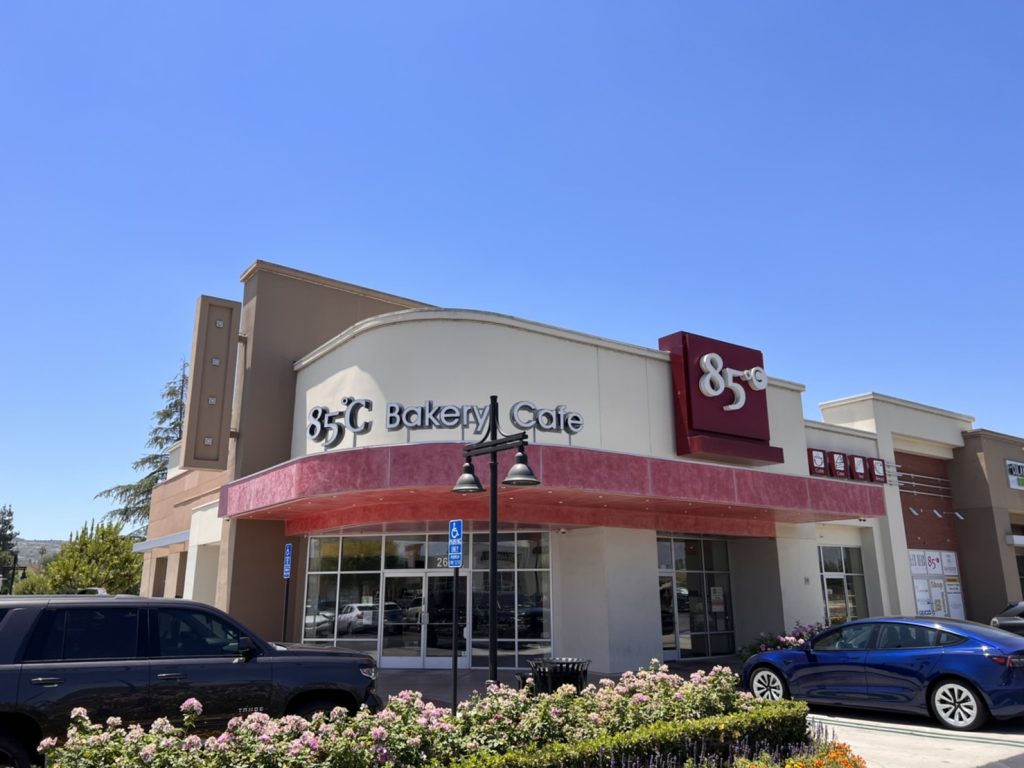 85°C OPENS 3RD U.S. STORE
Our 3rd U.S. store opened in West Covina, California – the 5,000 sq. ft. West Covina store boasts a large and pleasant dining area for our customers.
Oct 10, 2012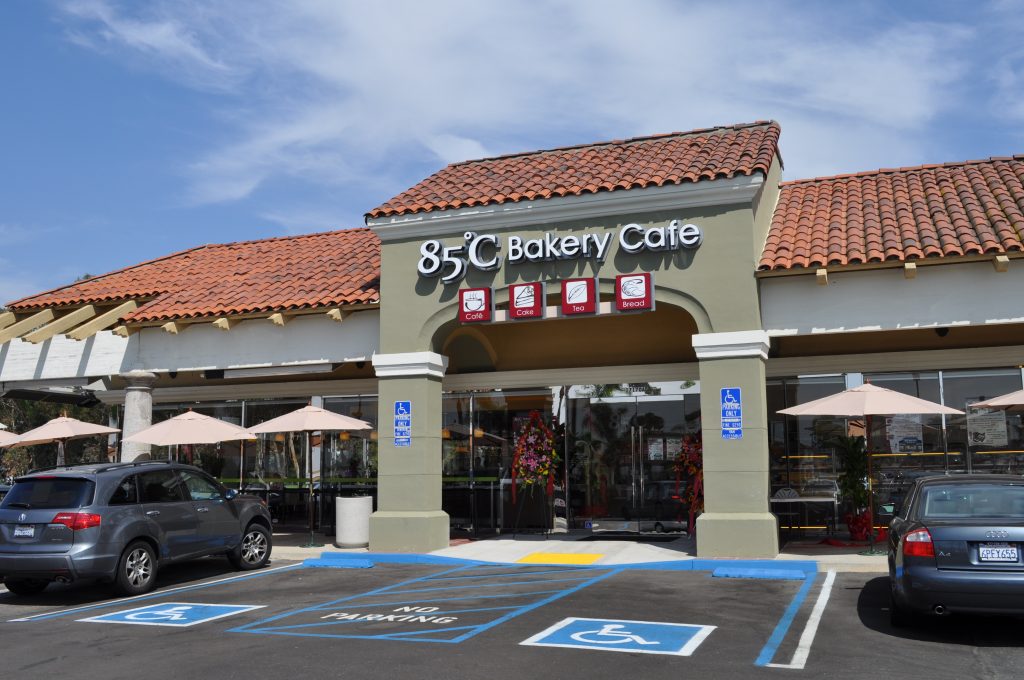 85°C REACHES 600 GLOBAL STORES
Our global store count reached the 600 mark! Our 2nd U.S. store opened in Hacienda Heights, California.
Jan 15, 2011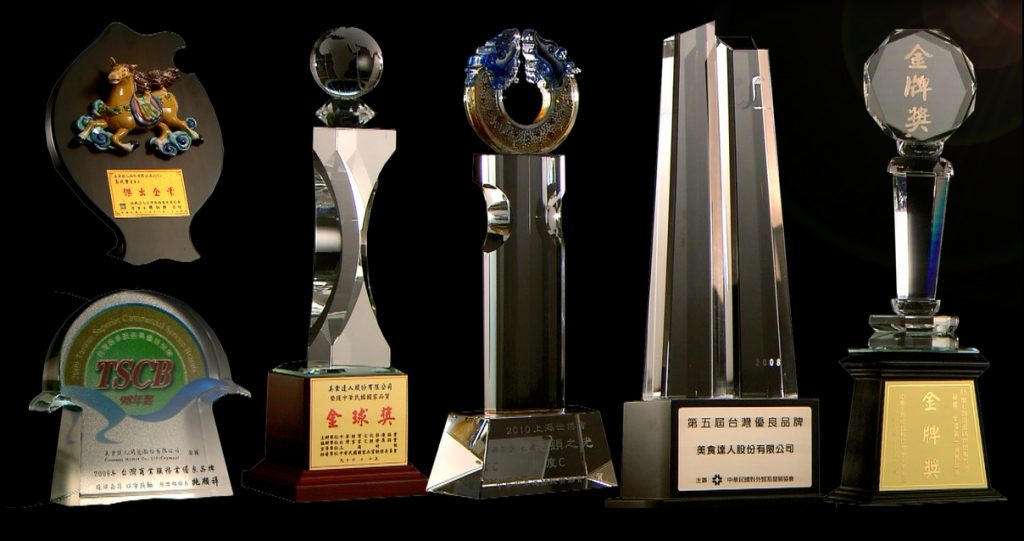 85°C REACHES 482 STORES GLOBALLY
The Management Magazine awarded 85°C as the #1 Ideal Brand in the Coffee Chain Store Business Category in Taiwan. In the U.S., NBC exclusively interviewed our Irvine Store and dubbed the location as the Asian Starbucks. The Irvine store was also voted as the most popular store on Google. By this time, we had a total of 482 stores globally, including 325 stores in Taiwan, 152 stores in China, 4 stores in Australia, and 1 store in the U.S. Back in Taiwan, 85°C was listed in the Taiwan Stock Exchange.
Feb 25, 2010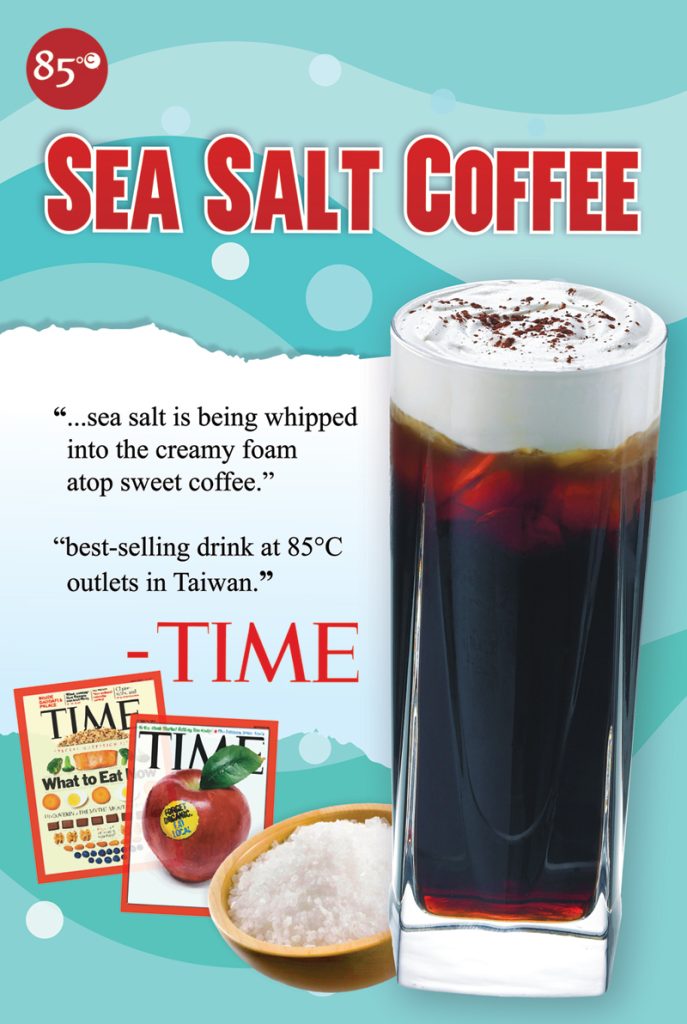 SEA SALT COFFEE FEATURED IN TIME MAGAZINE
Our Sea Salt Coffee was featured in Time Magazine with an article titled, "Some Salt with your Coffee? Taiwan's Hot Drink"! View Article
Jan 20, 2009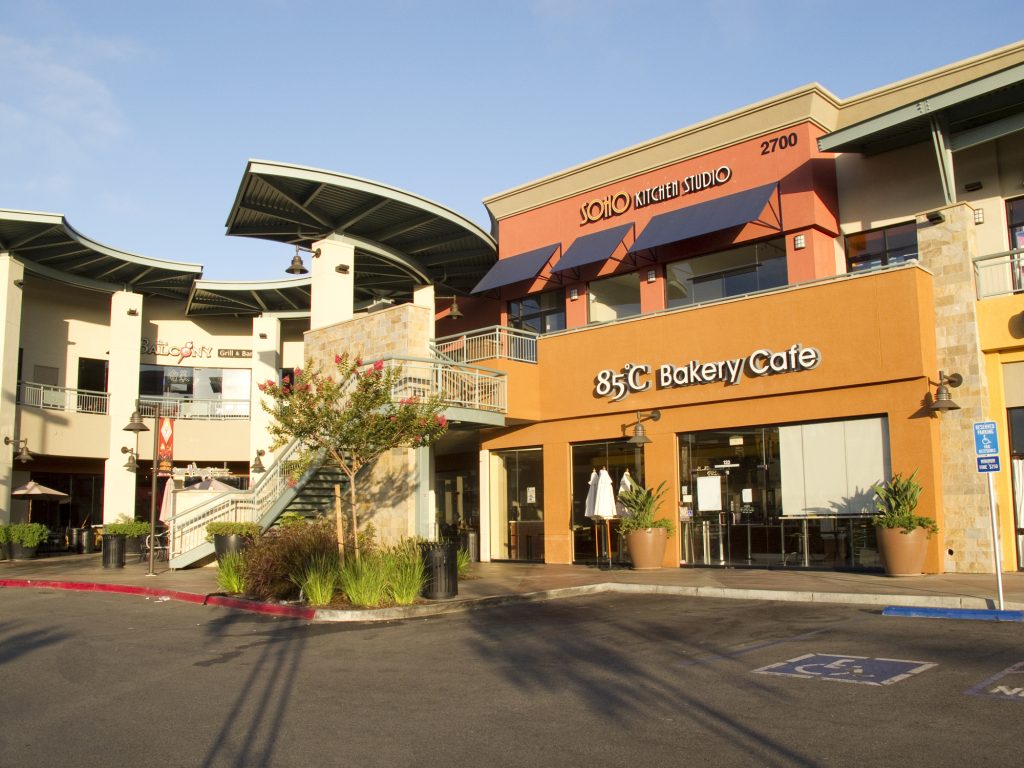 85°C OPENS FIRST U.S. STORE
We established our first U.S. store in Irvine, California! Our total store count reached 324.
Nov 28, 2008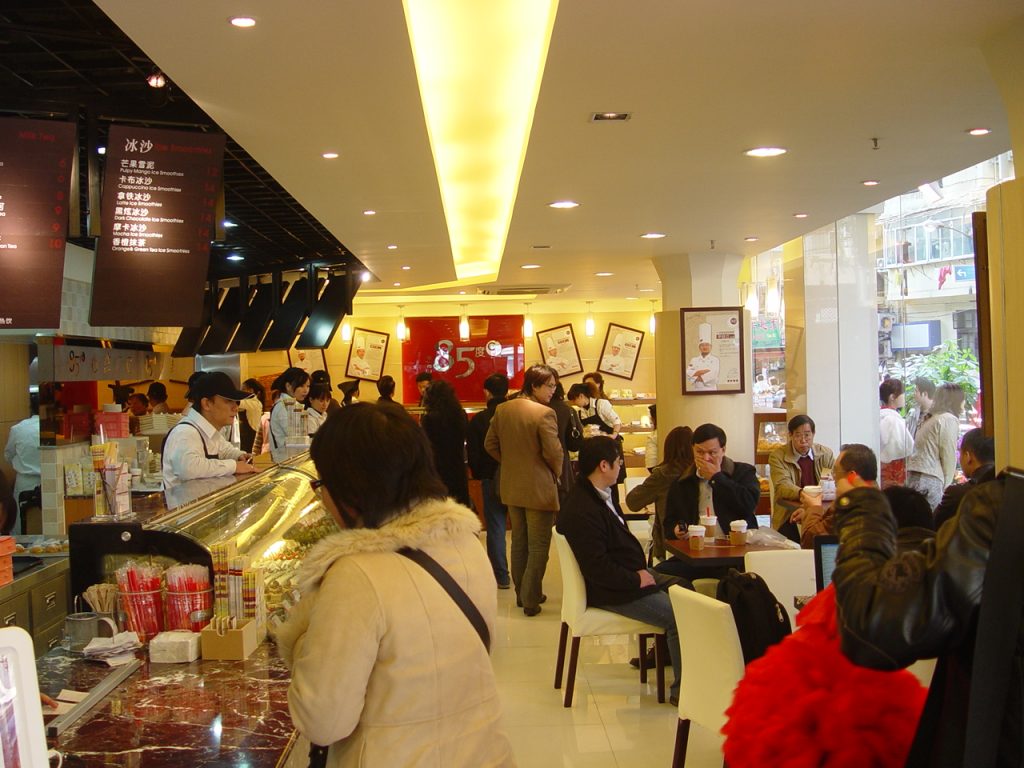 85°C OPENS FIRST STORE IN SHANGHAI, CHINA
We entered the China market with our first store in Shanghai, China. Total annual revenue from our global operation reached $92 Million USD. We also became the largest coffee & bakery chain in Taiwan in terms of store count and sales. This happened in only 4 years, a relatively short period of time for any company!
May 02, 2007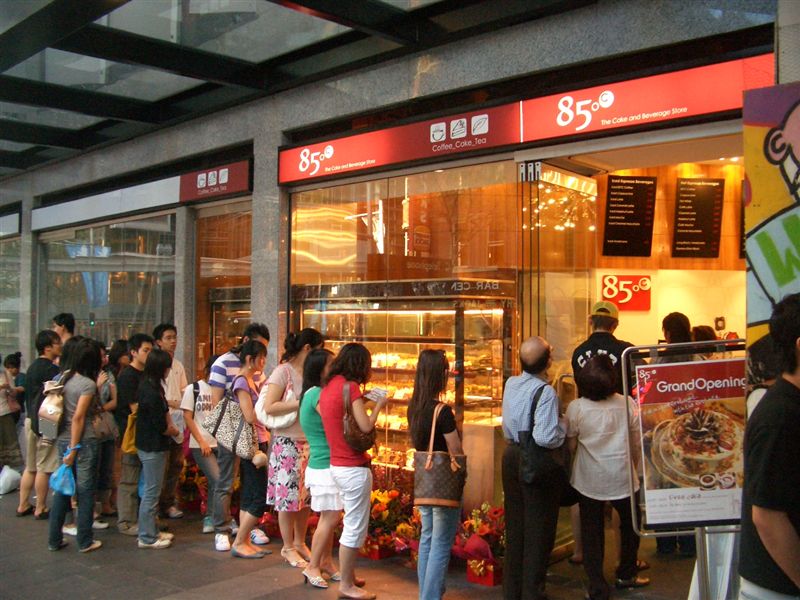 85°C OPENS FIRST OVERSEAS STORE 
We opened our first overseas store in Australia. In Taiwan, our store count reached 237 and our annual revenue reached $80.2 Million USD. We also beat Starbucks to become the largest coffee & bakery chain in Taiwan.
Feb 07, 2006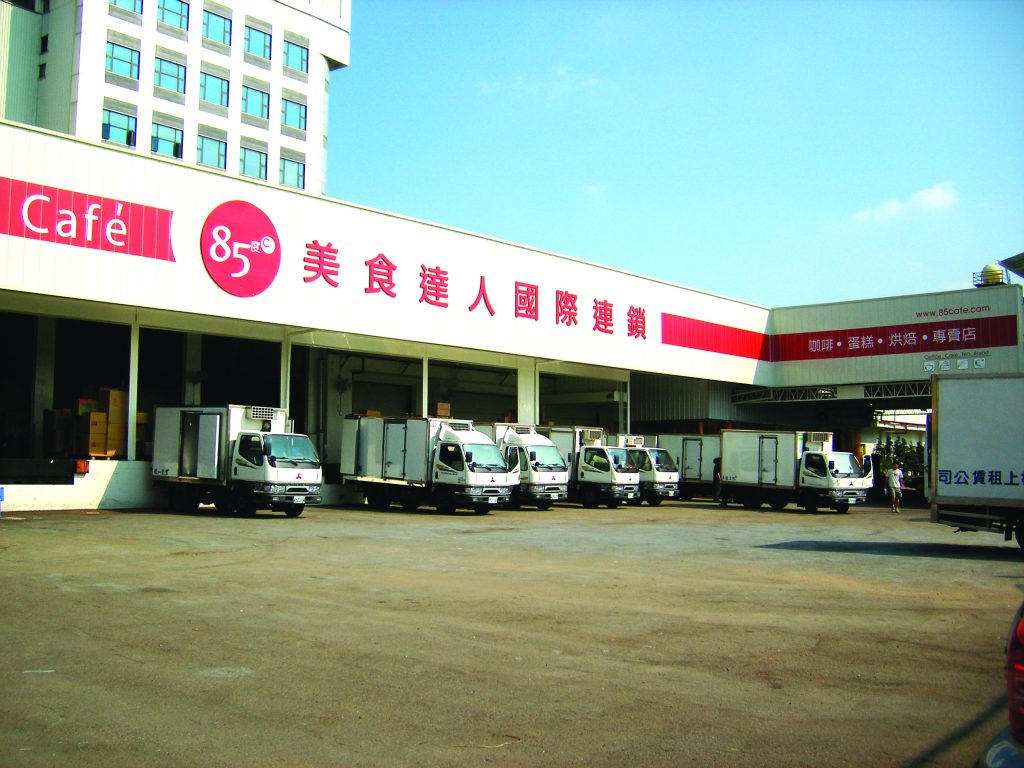 85°C OPENS LARGEST CENTRAL PLANT AND R&D CENTER
Our largest central plant and R&D center were established in Taichung, Taiwan. Our store count reached 83 in Taiwan.
Jun 18, 2005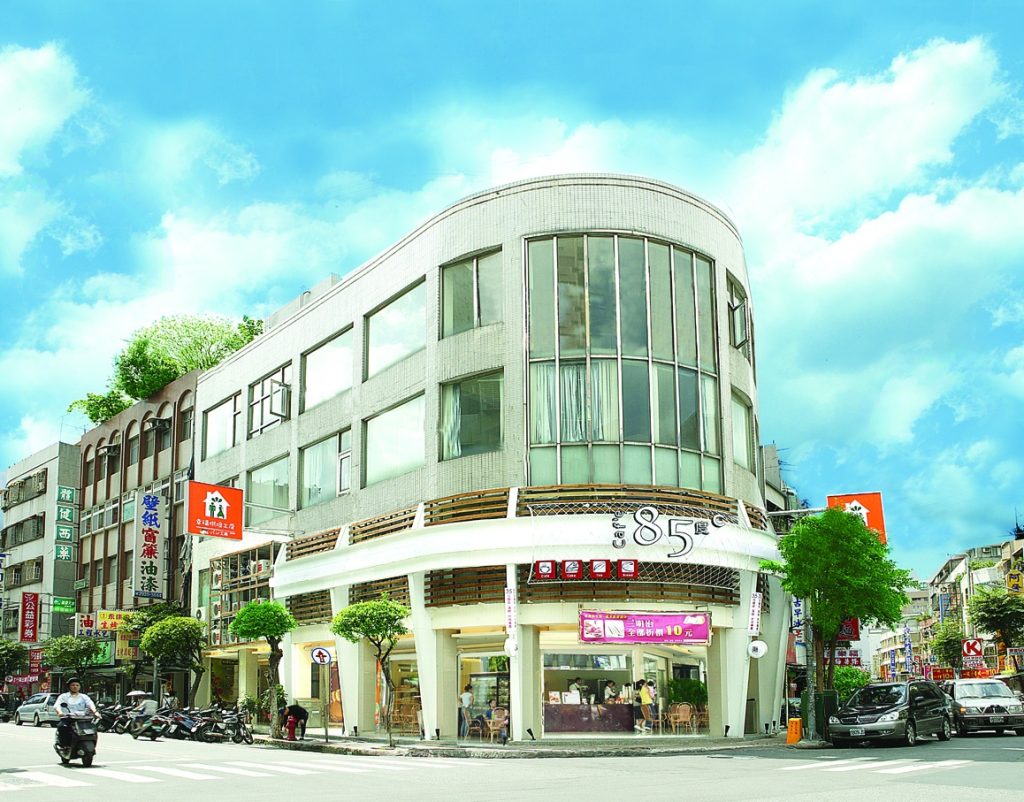 85°C OPENS FIRST STORE IN TAIPEI
85°C was officially branded and we opened our first store in Taipei County.
Mar 02, 2004